With the weather scuppering our plans to dive the Maine out of Plymouth we reverted to Plan B (the vagaries of UK weather always necessitates a Plan B (and even a Plan C!)) and so it was hello again to Brixham!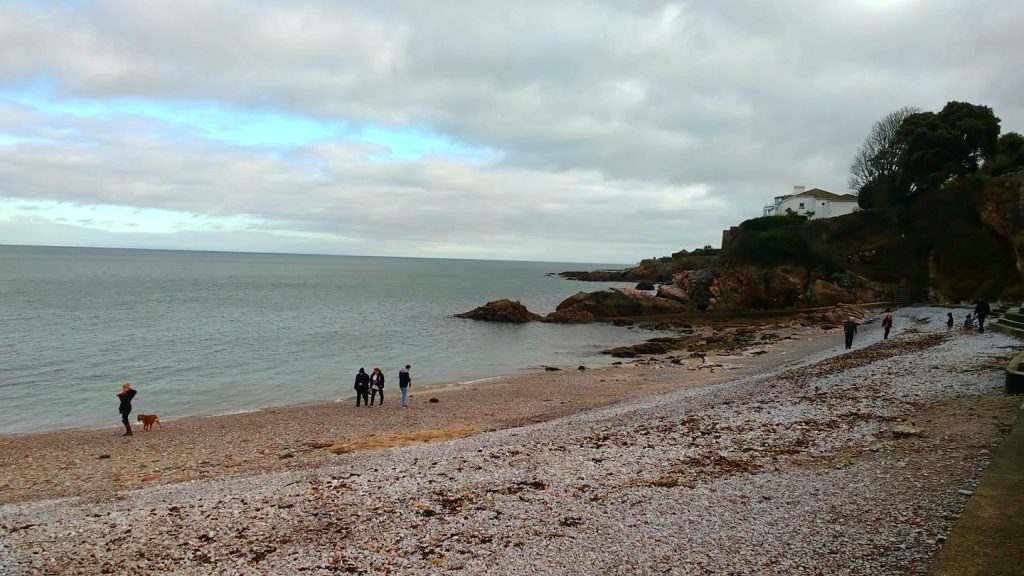 We were last here exactly a month ago, today was busier  – not only with the general public but also a fair selection of divers, kayakers, swimmers etc.
With 3 of us (Tim, Sue & myself) we planned rotating pairs & so after fueling up with tea from the Breakwater Bistro Sue & I kitted up for the first dive – our plan was to go straight out (north) for 10-12 minutes then head east until we hit the rocks & then turn south and bimble along the edge looking for interesting critters.
Our plan started well, across the sand well stocked with snakelock anemones, clustered slipper limpets that looked like cast off lobster tails, the occasional eyelash worm & our first beastie – a largish velvet swimming crab. Then there was a shimmering cloud of pilchards passing ahead but by the time I signalled to Sue they had gone.
We turned east after 12 minutes and came across more crabs, a small runner/square crab, several largish edible/shore crabs buried in the silt, a small spiny spider crab and large numbers of various-sized hermit crabs, scallops & lots of trails from netted dog whelks.
When we finally reached the rocks we were 30 minutes in & there were yellow boring sponges and white cone-like sea squirts (Phallusia mammillata – that's a mouthful!) to greet us. We'd started the dive feeling it was a bit chilly & felt it more now & I seemed to have air in my feet I couldn't vent so we surfaced & swam back to shore – a good 38 minute ramble.
While we were out Tim had received various goodies from an RNLI representative (mask strap, dive slate etc.) which were all very welcome – he'd also sneaked a bacon sandwich – not having had time for breakfast due to (apparently) electronic alarm failures beyond his control!
A warming drink & then Tim & Sue headed out while I minded the fort, chatting with a few people wondering what was out there to attract us, I explained we were just there for the experience, others were more focused – bringing back bags of scallops presumably for lunch!.
On their return & I was determined that on my second dive we'd spend less time on the sand & to get to the rocks & explore further along the coast so my dive plan called for us to head north east on entry until we sighted the rocks and then follow them to the left until it was time to turn around.
Best laid plans & all that, we ambled along above the usual assortment of scallops, crabs & small fish but didn't even reach the rocks!  I lost a 
weight pouch & had to ascend but Tim quickly went into recovery mode and used my other pouch as an anchor & swam back in the direction the current had taken us and then initiated a segment search & on the third pass surfaced with the pouch his DSMB providing the lift for the weights – a perfect example of putting into play some of that valuable training we all go through on our way to be qualified divers!
On de-kitting Tim then realized his torch, despite being clipped on had gone AWOL  so it was Project SCUBA Search #2 as we re-entered the water to search for and luckily find it after a few minutes relatively close to our entry point
The good news with our abbreviated dive (despite the two searches) was that we were in plenty of time for the welcome reward – a cream tea with a nice warm cuppa to complement it 🙂
We agreed that despite the various changes to plans & hiccups we'd had a worthwhile time & had kicked off 2018 with some memorable experiences!