by Sheila.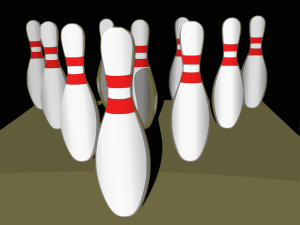 5th February, 2007: In response to popular demand, I am organising a Ten Pin Bowling night on Friday 16th February at the Hollywood Bowl, Avonmeads.
I am holding 4 lanes at 8.00 p.m. for two games at present and need to know the number of you that are interested in playing.  The cost is £4 per game per adult (£3 per game for under 16s).
Friends and family welcome.
Please respond to me as I need to confirm the booking (including the number of players) by 7th February.