by Pete.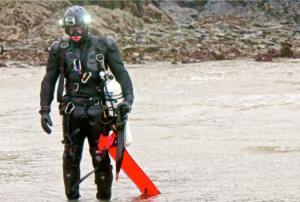 4th April, 2012 : Clifton Sub-Aqua Club are hosting a social talk evening on Thursday 26th April
A talk by Extreme Diver, Climber, Adventurer, Zoologist and Presenter, Andy Torbet
Thursday 26th April, 7:30 pm
The Kings Arms, 168 Whiteladies Rd, Bristol BS8 2XZ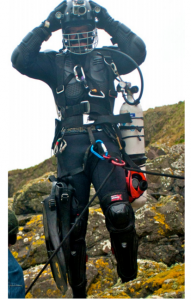 Andy Torbet, having spent last year championing micro-adventures for beginners in the UK, will be discussing one of this year's projects;
Showcasing just how extreme adventures can get in the British Isles. He'll cover his ongoing attempts to dive through an active blowhole, pushing the known limits of the Cave of Skulls, free-diving wrecks, caves and mines and the uniqueness of esoteric climbing
He'll also give an insight into the other planned escapades which are part of this project and give an insight into how ideas like these develop.
Tickets (£5) are available at the CSAC club meet at the Grain Barge Wednesday evenings or by emailing to reserve (paying at the club or into the club account or for collection on the door).