5th October, 2014 : Sundays dive at Portland was, for me, a trip down memory lane. I first dived the area in 1985, and horrified to note in my logbook the last time was in 2002. Portland then was a regular club destination, we would either dive the Countess or the Hood and then, because on the old navy tables we could only dive to 9M, the old barge/dredger.
Organisation would be casual but slick, and we would inevitably have to have the engine cover off at sometime, which we did. Back then diving was not as popular as it is now, so no masses of divers and boats blocking car parks with kit everywhere.
Fortunately for us, unfortunately for local business, due to port control and the Olympics we had an empty car park and slipway.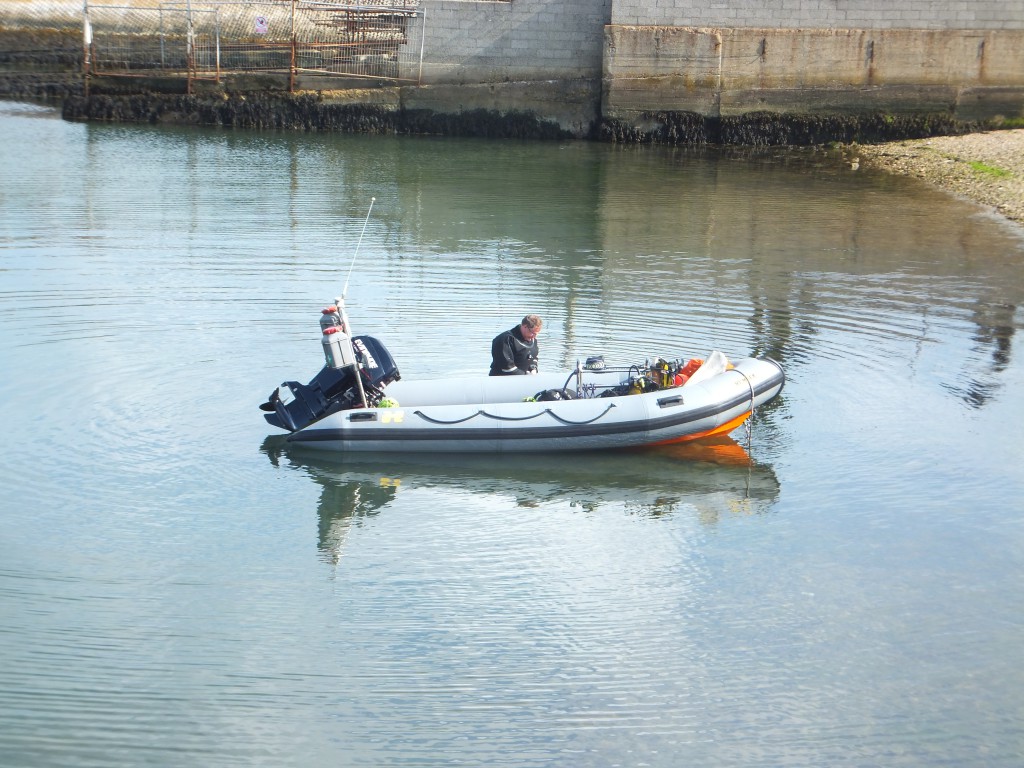 The guy at the air station was so glad to see us, he waited around to fill our tanks, and at £3 a fill we all obliged. He also offered good deals on tank testing and servicing, and if we had enough he would collect !
We dived the Countess of Erne to kick things off & then finished with the Unknown Small Dredger just outside the Breakwater.
To round it all off, on the way home we stopped for a meal and a beer, perfect.
Again though sadly, how many of the pubs that we used to pop in on route, had now closed, and what was open were basically empty. So what with sunny skies and flat seas, a really good day out. Oh, one advantage from 1985, I didn't have to get up early next morning!
by Steve.