9:00 Friday morning saw the advance party of Tim, Neil & Geoff at the boat shed to hitch up the Alpha to attempt to beat the traffic on the M5 to travel to Plymouth.
We had a stress free trip to Venn Farm campsite to set up tents etc. before going down to Mountbatten to prepare the boat for the first planned dive on Saturday morning.
This was completed fairly quickly, so a stroll to Jennycliff cafe for tea & cake was in order before continuing along the cliff path to Bovisand where we had a catch up & another brew with Danny Daniels of Discovery Divers.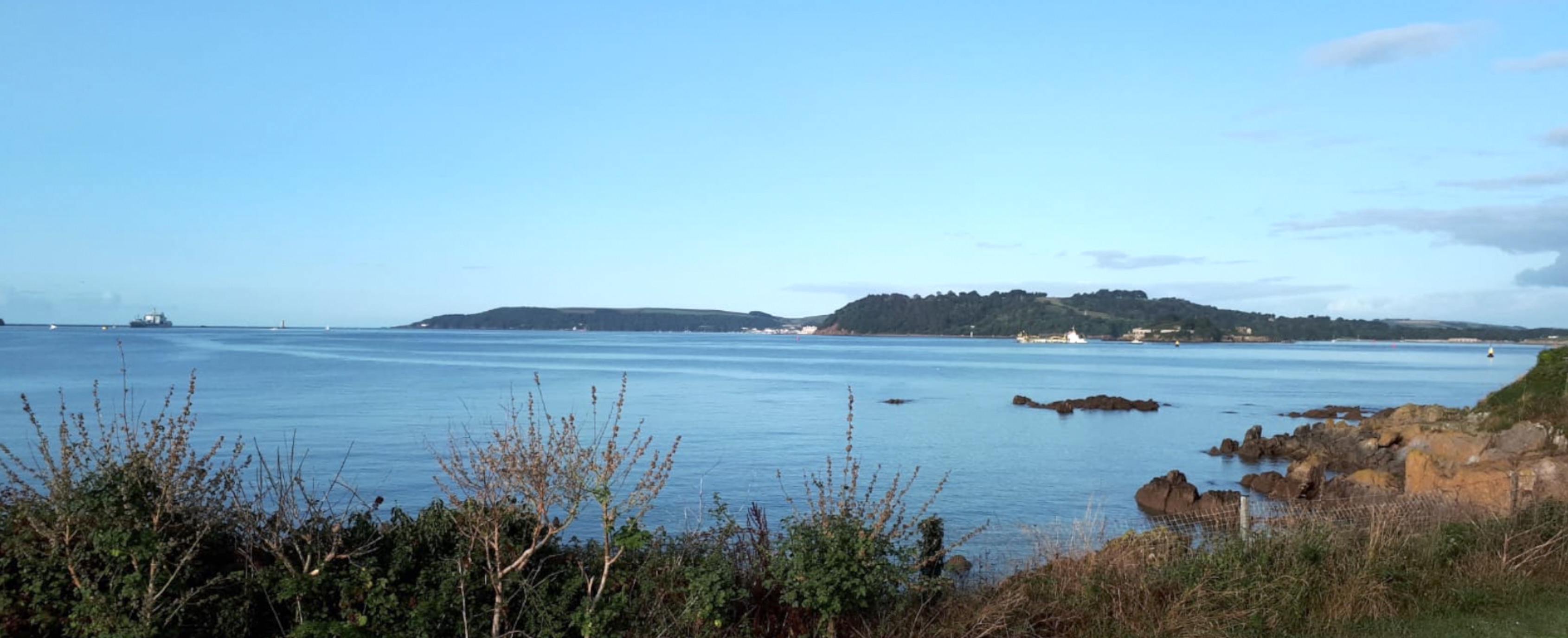 Saturday morning saw sunny skies & flat seas, so when the rest of the party (Colin, Rob & David) arrived it was decided to dive Mewstone ledges.
Everyone enjoyed the relaxed dive here, Rob & myself dived about 150 metres west of the Mewstone in around 16m & found loads of gullies, nooks & crannies filled with shrimps, squat lobsters & a large thornback ray on the sandy bottom.
To save on fuel & time we called into Bovisand to fill cylinders & have lunch – I haven't seen so many divers there in a long time!
As the wind had got up it was then decided to dive the Breakwater Fort. What a good choice, visibility was 4-5 metres & there was no one else there. Tim & David were first in, diving just as the channel ferry was leaving and everything vibrated from their masks to the tips of their fins! What a racket!
Colin & Neil duly followed with reports of an excellent dive, especially of a large lobster with one claw which we all saw. Tim thought it was the largest he had seen, certainly a monster.
Rob & I were the last in: 65 minutes for one circuit, we really took it slow & steady!
It's a great dive in the right conditions, loads of wreckage, fan corals, shrimps & critters in the cracks.
Unfortunately the weather was not kind for the rest of the weekend:  strong southerly winds & heavy rain so the decision was made to make our way back to Bristol Sunday lunchtime.
Never mind, the excellent day on Saturday made up for the disappointment.
by Geoff (with photos by Geoff & Tim)