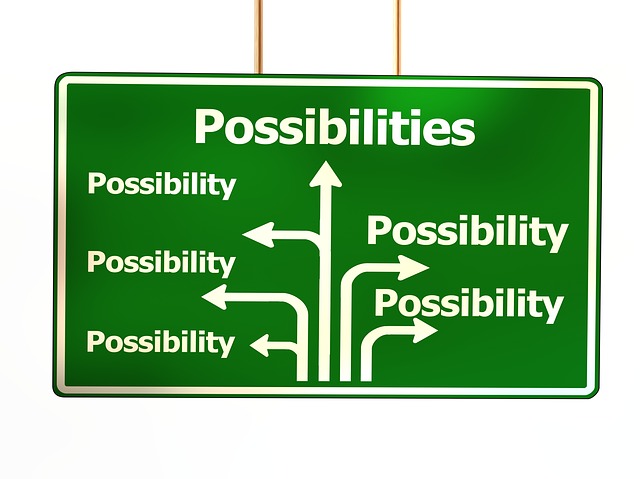 This year's weather has been a bit better than last year and we have managed to achieve over 964 dives compared with 918 last year.
Our overseas diving included the Philippines, Red Sea (three times), Maldives and St Lucia.
Our UK diving has been centred on Plymouth with the Ribcraft stored at the Mountbatten Centre. This format seemed to work well from a logistics point of view. We had 6 trips and it would have been more but for bad weather.
There have been lots of one or two day visits to coastal or inland sites and these include Chesil Cove, Brixham, Thurlestone, Swanage, Dartmouth, Cromhall (7) and Vobster. Our August Bank Holiday trip was to Porthkerris with both boats and was very enjoyable, apart from towing back up the hill.
We also enjoyed some new dive sites notably to Lundy on the Pride of Bristol and out of Dartmouth on Falcon II. We also discovered Tinkers Shoal which lies to the west of the Mew Stone and stretches north to the Breakwater.
Our most challenging UK trip was to Scapa Flow on the Radiant Queen a superbly converted fishing boat with a lady skipper who has dived the wrecks extensively. The diving could be deep and dark but the wrecks were impressive and the guns and turrets are awesome.
The awards for most dives are a draw for the men this year: joint 1st on 78 – Bob and Tim, for the women, Mary was the clear winner for the second year running.
On a final note, in the past Tim has been a dedicated training Officer and one of the most enthusiastic Diving
Officers of recent years;  this year Tim achieved a significant milestone, one which we don't see very often. I am talking about 1000 dives a goal that many aspire to but few achieve – well done Tim!
Saturday 18th December, 2010 : Cromhall – Fun (Tim & Duncan) – see separate (brief) report
Sunday 28th November, 2010 : Cromhall – Fun (Tim, Chris H, Rob & Duncan)
Saturday 20th November, 2010 : Cromhall – Fun (Cyril…)
Thursday 28th October, 2010 : Grenada – Fun (Mike D…)
Sunday 24th October, 2010 : Plymouth – Fun (Tim, Jo, Laurence, Mary)
James Egan Layne – wreck
Mewstone
Saturday 16th October, 2010 : Cromhall – Training (Tim Sue E)
Friday 8th October – Friday 15th October, 2010 : Red Sea North & Brothers – Fun (Duncan, Bob, Chris H, Cyril, Geoff, Ian Con, John, Laurence, Mary, Mike D, Mike W, Neil, Sheila W, Steve H, Stewart, Sue R)
El Mina
Small Gifon Island
Gotta Abu Ramada
Big Brother
Brothers – Numidea
Little Brother
Salem Express
No 1:'Poseidon' wreck
Ras Abu Soma
Ras Disha
Kimon
Marcus – wreck
Ghiannis D – wreck
Bluff Point reef
Rosalie Moller
Fanous
Sunday 3rd October, 2010 : Dartmouth – hardboat (Falcon 2) (Mike, Mary,Laurence, Sue Rosser, Tim, John, Neil, Geoff, Jo, Sue Eyres)
Thursday 16th September, 2010 : Cromhall – Training (Duncan, Mike D, Steve H, Sue E, Tim)
Sunday 12th September, 2010 : Plymouth – Fun (Laurence, Mary, Mike D, Mike W, Sheila W, Sue R)
Saturday 28th August to Monday 30th August, 2010 : Porthkerris – Fun (Duncan, Bob, Chris H, Geoff, Jo, John, Laurence, Mary, Mike D, Neil, Rhys)
Volnay – wreck
Mohegan – wreck
Manacles Reef
Drawna Reef
Thursday 19th August, 2010 : Swanage – Fun hardboat (John, Geoff, Sue R)
Kyarra – wreck
Peverill Ledges
Saturday 7th – Sunday 8th August, 2010 : Dartmouth – Fun (Tim, Jo, Bob, Chris H, Dave G, Geoff, Mike D, Mike W, Neil, Rhys, Sheila W, Sue E, Sue R)
Start Point – The Cherricks
Mewstone
Eastern Blackstone
Peartree Point Reef
Saturday 17th July – Friday 23rd July, 2010 : Scapa Flow – Fun (Duncan, Mike D, Andy, Bob, Laurence, Mary, Mike V, Neil, Sue E, Sue R, Tim) – see separate report
Dresden – wreck
SMS Karlsruhe – wreck
SMS Brummer – wreck
SMS Koln – wreck
Kronprinz Wilhelm – wreck
Doyle – wreck
F2 – wreck
Konig – wreck
Markgraf – wreck
Bayern Turrets – wreck
Thursday 8th July, 2010 : Cromhall – Training (Tim, Andy)
Sunday 20th June, 2010 : Plymouth – Fun (Tim, Jo, Geoff, John, Mike D)
Hilsea Point
Tinkers Shoal
Saturday 19th June : Dartmouth – Fun (Mike D…)
Friday 18th June, 2010 : Chesil Cove – Fun (Bob, Mike D, Neil)
Saturday 12th – Sunday 13th June, 2010 : Lundy – Fun (Bob, Geoff, Mike W, Neil, Rob, Sheila)
Robert – wreck
Knoll Pins
Bressent Ward – drift
Thursday 10th June, 2010 : Cromhall – Training (Tim, Chris H, Laurence, Stewart, John, Mary, Sue E)
Thursday 10th June, 2010 : St. Lucia – Fun (Mike O)
Saturday 29th May – Monday 31st May, 2010 : Plymouth – Fun (Duncan, Tim, Mary, Bob, Geoff, Jo, Laurence, Mary, Mike D, Rhys)
Fort
Mewstone
Scylla – wreck
Sunday 23rd May, 2010 : Thurlestone – Fun (Chris H, John, Mike D)
Sunday 16th May, 2010 : Cromhall – Training (Tim, Rhys, Andy, Laurence, Mary, Rob)
Thursday 13th May, 2010 : Cromhall – Dive & BBQ (Tim, Sheila W, Mary, Chris H, Mike D, Neil)
A really good show of people and a fun evening. The visibility at present is the best I've seen it in a very long time – Tim
Saturday 1st May – Monday 3rd May, 2010 : Plymouth & Hope Cove (Tim, Rob, Geoff, Mike, Laurence, Mark, Mary, Mike D, Steve H, Sue R)
Scylla – wreck
Outside Breakwater (middle)
James Eagan Layne – wreck
Mewstone (South of)
Sunday 25th April, 2010 : Plymouth – Fun (Duncan, Jo, John, Laurence, Mary, Mike D, Rob, Sheila W, Sue R)
Sunday 11th April, 2010 : Cromhall – Training (Tim, Sue R, Chris H, Mike D, Rhys)
Sunday 21st March, 2010 : Cromhall – Fun (Tim, Rhys, Duncan, Laurence, Mary, Mike D)
Thursday 12th March to Friday 19th March, 2010 : Red Sea (Geoff, Bob, Neil, Andy, Mike C)
Poseidon Reef, Sha'ab el Erg
Ghiannis D – wreck
The Alternatives
Shark and Yolanda
Ras Mohammed
Dunraven
Thistelgorm – wreck
Kingston, Shag Rock
Global Island – Barge/Reef/Drift
Siyul Kebir
Sunday 7th to Sunday 28th February, 2010 : Phillipines (Tim, Jo, Simon)
Olympia
Morazan
Irako
Kogyu Maru
Sangat House Reef
Akitisushima
Okikawa
Lusong wreck & reef
Quinsoan
Matalay Pier
Basak
Chapel
Largahan Point
Rock East – Rock West
Malauy
Coconut
Katipanan
Sunday 17th January, 2010 : Brixham – Fun (Tim, Chris H, Duncan)