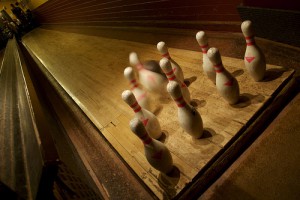 26th September, 2003:
SKITTLES NIGHT FRIDAY 26TH SEPTEMBER
A big thank you to everyone who supported our Thai Night, we hope you all enjoyed yourselves and your interesting raffle prizes!
Another date for your diaries we have arranged a Skittles Night for Friday 26th September at the Ship Inn. So come and join us and see if you can win the Killer Prize! Please let us know if you are interested.
Jingle Bells…. I know it's no where near Christmas but we have our Christmas party booked for 20th December at Ashton Court Mansion, so book your place with any member of the Entertainments Team.
Ents. Committee
Copyright © 2008 Bristol Aerospace Sub-Aqua Club