by Sue R. & John.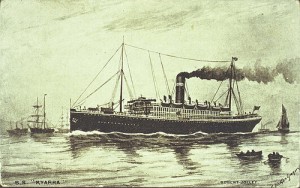 Thursday 19th August, 2010 : A brilliant days diving organised by Geoff (our sincere thanks!) with Divers Down.
Everything about the day was excellent – from John doing all the driving, not having to be there until 10.30am, the boat, the skipper, to being able to park on the pier.
We had two great dives :-
Peveril Ledges – very lumpy scary seas but very good viz and the Ledges was a drift dive to convince anyone of the joy of drift diving!! It was great fun, and we did see a cuttlefish and John Dory even if the current didn't allow us much time to pause to explore in nooks and crannies.
Kyarra – another excellent dive on this, the other major dive Swanage is famous for (the other being the Pier). Check out the Divers Down page for this one
We're looking forward to going back!