by Mike & Sheila.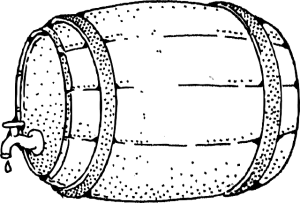 26th September, 2007: Just to confirm that the tour of the Bath Ales Brewery in Warmley will be on Thursday 8th November.
Starting at 7.00 p.m. and consisting of a tour of the premises, a short talk on the history of Bath Ales and a demonstration of the raw materials and process involved with brewing their ales, accompanied by generous beer tasting.
The evening lasts between 1 and 2 hours and ideally we need a group of between 12 and 25.)
The three tour prices are:
1½ hr Standard brewery tour – £6.50 per person

1½ hr brewery tour with bread & cheese at the pub – £9.00 per person

1½ hr brewary tour with pub buffet (Chilli, Curry or Hot Chicken Salad) £14.00 per person
We don't all have to choose the same tour so let me know asap which you prefer.  I will need the money in the next couple of weeks as payment has to be up-front.