by Harry Ryalls.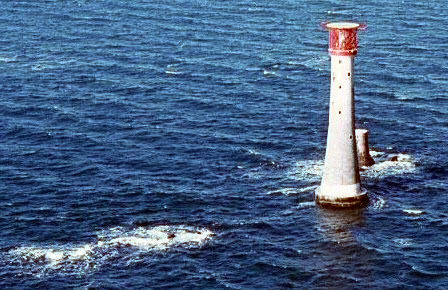 12th April, 2004: Well, porpoises actually.
Reports coming in say that 10 lucky divers got out to dive the Eddystone Lighthouse from Plymouth yesterday in the club boats. An achievement in itself, but to top that they were joined by a pod of porpoises.
[Yeah right – when did the mermaids turn up? ]
Well surprisingly, they didn't have a camera between them, but I'm sure they'll convince us all in the enduring weeks and months to come.[I'm not bitter, it's the Murph.. ok well maybe a bit]
Easter, Nice Weather, Dolphins, Diving – whatever next.
A full report has been promised soon.
I wouldn't hold your breath.
Webmaster, 2008.
Copyright © 2008 Bristol Aerospace Sub-Aqua Club