by Laurence.
4th – 6th November, 2011 : Farne Islands – Fun
Two of our members went to the Farne Islands with a former member of our club who has defected (wrong! Ed) moved to Warrington and joined their Club.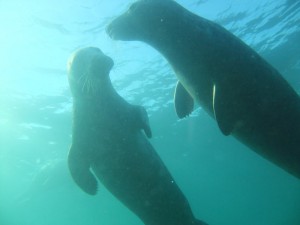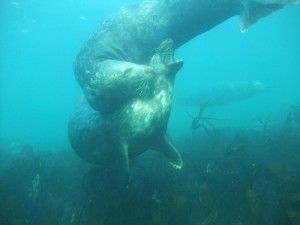 Lots of seals, a couple of wrecks, lots of brittle stars,
Most of us stayed in the excellent hotel The Bamburgh Castle Inn right next to the quay, with long cornery up and down corridors, and in spite of the weather our skipper always found a sheltered spot, although the boat could have had a bit more cover.
Which wouldn't have been difficult since it didn't have any.
Sites dived were Big Harcar, St. Andre & Somali and varied from 6 to 29 metres!