by Chris L.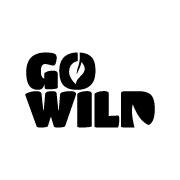 20th November, 2013 : A one off, extraordinary event created by the wildlife-filming and diving community to support communities ravaged by Typhoon Haiyan in the Philippines.
A unique chance to hear presentations and see film footage from some of our most renowned wildlife and adventure TV stars. There will also be the chance to meet them, pick up a signed book, pose for a photo, and bid at an auction for unique prizes donated by the stars and the many organsations who are supporting the event.
Speaking at the event are Ben Fogle, Steve Backshall (Deadly 60), Ellie Harrison (Country File), Doug Allan (Frozen Planet), Miranda Krestovnikoff (The One Show) and Monty Halls (Great Escapes). Monty's dog Reuben will also be there, although there are no plans for him to speak at present.
I expect tickets (£10) will sell quickly so grab them while you can!