It had been a long time since the club ventured to Kimmeridge so Rob organized a reccie to find out how things have fared in our absence. Here follows his report with surface photos from Geoff and subsurface from David…
Lessons learnt:
We need a new jockey wheel, the old one is no more.
The loos at Kimmeridge are OK.
The toll ticket is OK for the day.
The slip access gate closes at dusk.
Launching at Kimmeridge is OK.
You can refill water bottles at the marine centre.
There are no food or drink facilities on site.
More lessons learnt
Loading kit into the boat takes a lot of care thanks to slippery rocks and boulders.
Dive Dorset coordinates for the Black Hawk are out by about 50 yards. (But the Tornado hard boat had divers on it so we marked the coordinates from their shot)
A hot drink on the boat would have been nice, a large flask would have been a good idea
Getting to and from the boat at anchor at Kimmeridge takes a lot of care.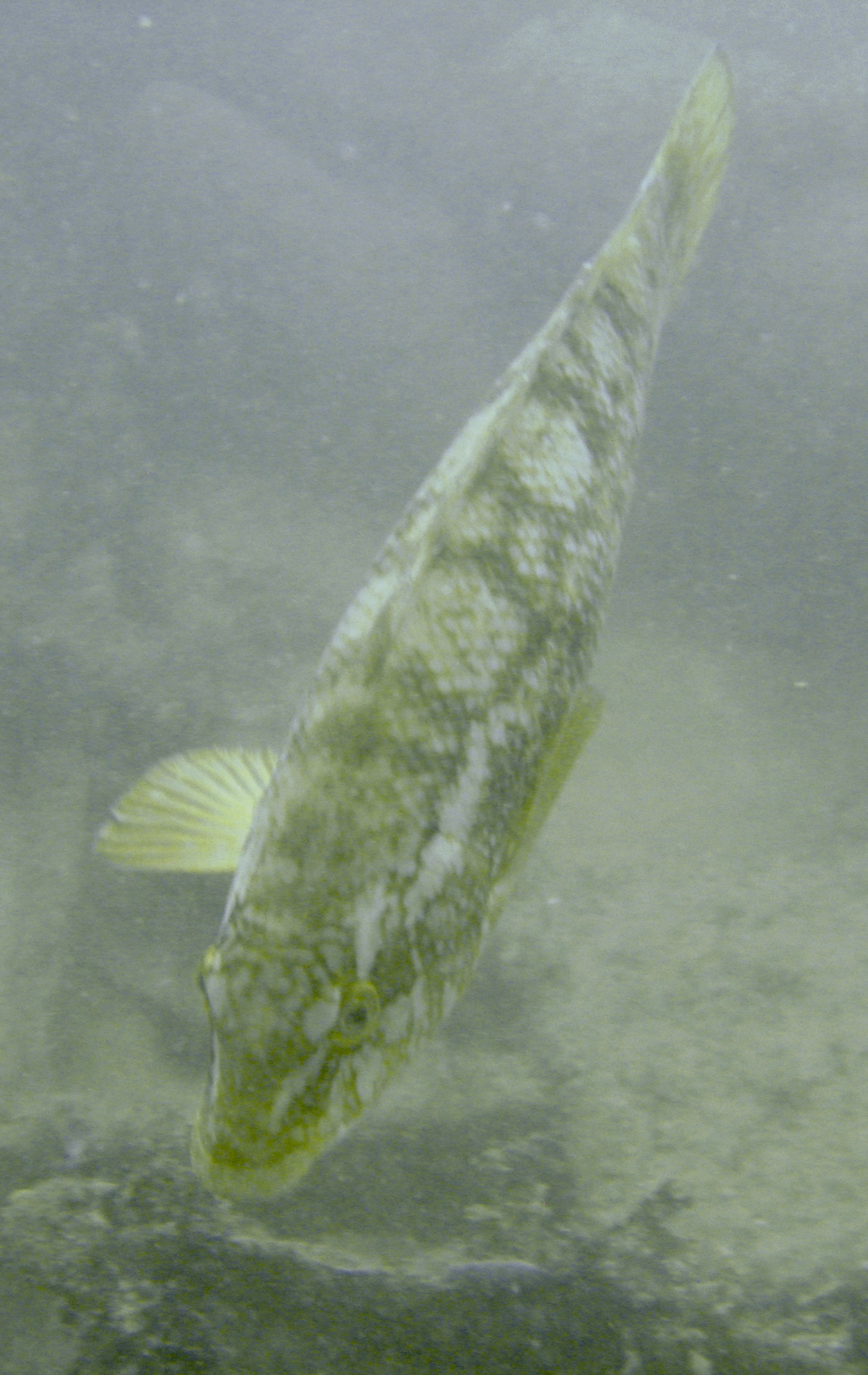 Final lessons learnt
Divers Down at Swanage shuts at 5:30 so you need to finish early to get air.

Kimmeridge had a double low water and…

Kimmeridge ledges are shallow and surprisingly wide, especially tricky without a sounder and…
Leaving a boat at anchor near even small boulders can break off a sounder sensor.
Propellers don't like rock.
Mobile phone signals at Kimmeridge are elusive.
The Nature trail is no more.
Boat recovery was OK 2.5 hours before HW.
The Alpha will plane with five divers, kit and a cox with the wind and tide when there is no water in the hull 🙂
The Alpha will not plane with the same load and a hull full of water into wind and tide!
We let at least 50kg of water out of the hull on the slipway!
All in all an educational days diving & David did his first sea dive as an Ocean Diver without an instructor.
We didn't get the best out of Kimmeridge and the Alpha, so I think we need to go and do it properly in the warm summer sunshine 🙂
Rob