by Pete.
15th May, 2011 : Tom Burns from the Nautical Archaeology Society has sent us the following which may be of interest.
We are contacting dive groups all around the country with information about a new diving experience which is scheduled to open in June, on the south coast in the quiet waters off Pevensey, East Sussex. The NAS have been working in conjunction with English Heritage, Lloyd's Register and Seasearch to produce a dive trail for the mystery wreck known only as The Norman's Bay Wreck.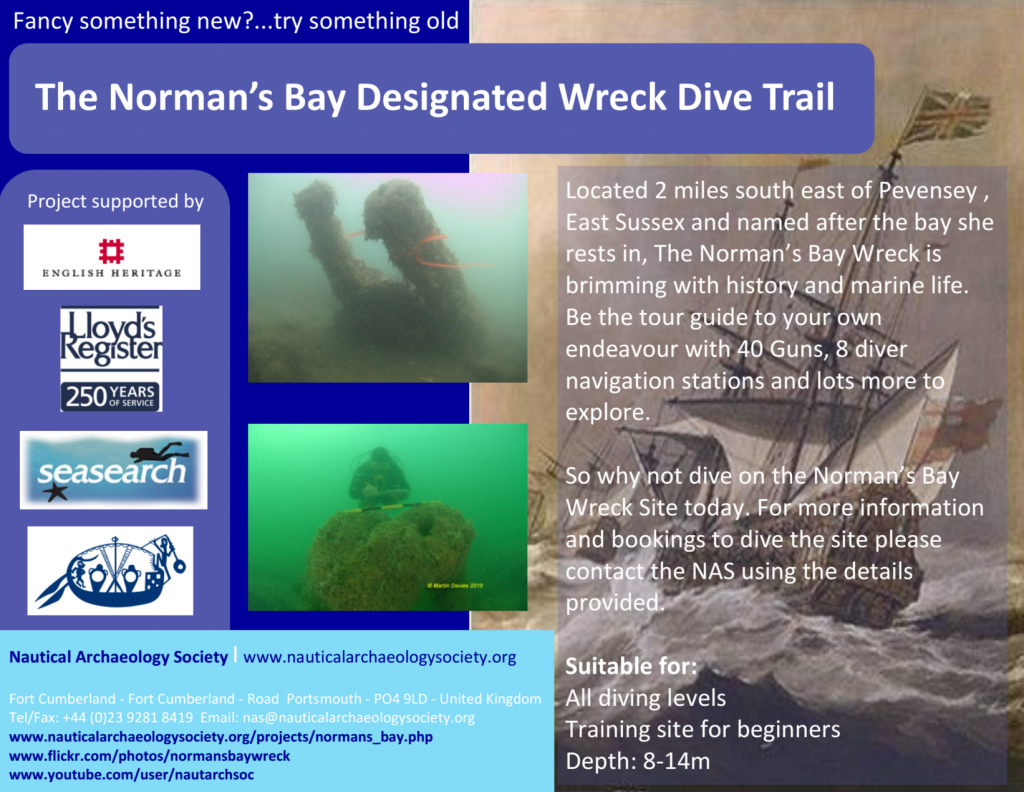 The site consists of over 40 guns, ballast, ships timbers, a vast array of marine life, 8 diver navigation stations, and much more to explore. The true identity of The Norman's Bay wreck site is not known, however there are several possibilities, ranging from HMS Resolution which sank in a violent storm in 1703 to one of five Dutch warships lost in the Battle of Beachy Head in 1690.
If you are interested in diving on the site and wish to learn more or book a date to dive the site please contact the NAS with the details provided below. Alternatively you can book and view available dates using the following web links:
http://www.nauticalarchaeologysociety.org/projects/normans_bay.php
http://www.nauticalarchaeologysociety.org/projects/normans_bay_diary.php