by Pete.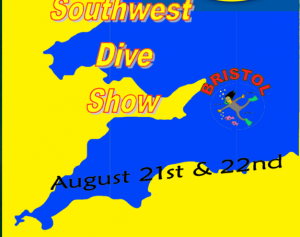 12th July, 2010 : A dive show in our area – we should support this: Subaquaholics are launching the official 'Southwest Dive Show' 2 days of complete fun, August 21st and 22nd, with all the industry major manufacturers, guest speakers, dive kit demos & trials, hog roast, live bands., go-carts, quad bikes, crazy golf, prize raffle
Log on to www.subaquaholics.co.uk/southwestdiveshow to book tickets.
We really need your help as club members to make this event a success, if anyone is able to put up posters, distribute leaflets or generally shout about it to all your family and friends then please let me know.
We are taking a massive gamble and have put a huge amount of time and money into this event, we believe we can have more to offer the the NEC or LIDS put together, I am so bored of trailing around the same old dive show, so decided to do something about it!
We have also managed to convince the suppliers not only to come along, but they all have to donate good prizes…..to give you an idea AP Valves are offering a brand new travel BC not even on the market yet!
Over the next few weeks, we will be working hard to make this event a success, we still need a kids bouncy castle? a mobile bar? a catering van? if you can help please contact Lou
Plus if anyone of you can offer any help over the weekend we have loads of jobs available?
So PLEASE get behind us and help make this the start of a fantastic annual event