by Laurence.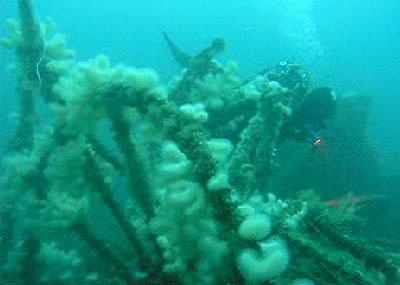 7th February, 2009: Shipwreck Conference at the University of Plymouth. See Ship Wrecks Conference.
Four of us (Sue, Mary, Laurence & Mike) went to this and had a very interesting time.
We heard all about the Victoria which sank bow first with engines full ahead after a manoeuver that went wrong, pushing the bow 30 m into the sand and leaving the rest vertical, 146 m to the sea bed and 70 m to the stern; the diggings (now above sea level) at Yenikapi where 33 ancient wrecks have been found in the old harbour and are being removed to make way for a new rail terminal; all about the several Eddystone Lighthouses; and something about the 1800 wrecks that there have been on the Goodwin Sands, and a very entertaining and interesting, and rather surprising, talk by the Receiver of Wreck.
You should go next time !