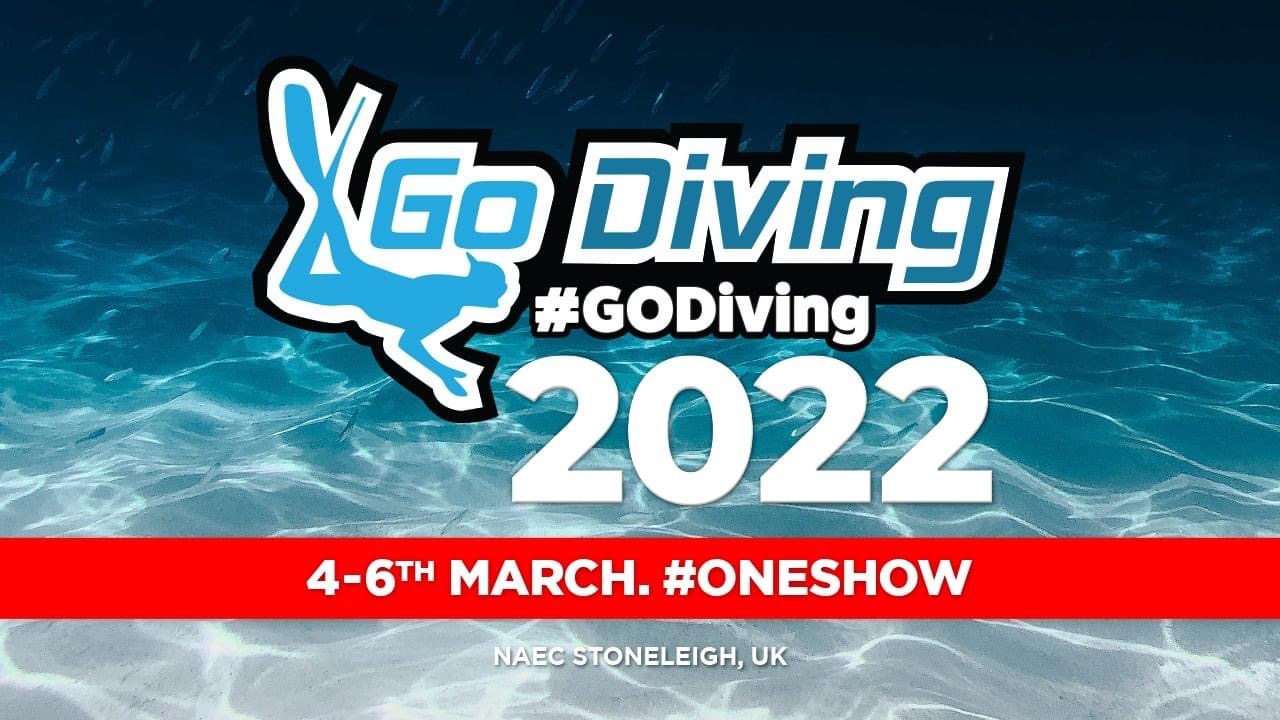 As I'm sure you're aware the global pandemic put paid to many scheduled events last year including some of the key diving related shows we've all come to look forward to and with things still some way off 'normal' this year is suffering too so the bad news is the 2021 GoDiving show scheduled for September 2021 is not happening but the good news is it'll be back in 2022!
The third GoDiving show will be held next March at a brand new venue for the show: the NAEC at Stoneleigh, Kenilworth which is between the M4 & M40 motorways, close to Kenilworth & around 6 miles south of Coventry.
The new venue offers more exhibition space across two purpose-built halls with better facilities and 19,000 complimentary parking spaces!
The event is looking to repeat its' successful formula and this year is hosted not only by godiving but also deeperblue.com, Girls That Scuba & Scuba Diver Magazine
The show will be held March 4th – 6th and once again features some well known names in the aquatic arena from Steve Backshall, Andy Torbet, Alex Mustard, Monty Halls and a host of other specialists
There will be presentations (on multiple stages: Main, Underwater Photography, Inspiration & Technical), try dive pools, exhibitors & much more.
Tickets for the 2021 show can be used for the new event (or can be refunded) & details of new tickets will be available soon (the EventBrite link still reflects last year)
In the meantime the facebook event page is here