by Paul.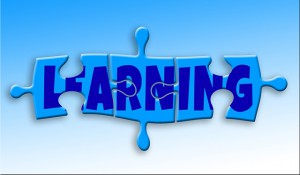 12th May, 2007: The new 2007 Diver Training Programme has introduced Nitrox training for all new Ocean and Sport divers.
Existing BSAC divers (qualified pre-2007) can be offered a free Nitrox workshop to bring you up to the level of the 2007 standard Nitrox training.
The workshop comes in two parts:
1) Pre-2007 Ocean/Sport/DL/Advanced divers : 45 min lecture and short dry practical session on analysing gases.
At this point pre-2007 Ocean divers will sit a short theory assessment, for everyone else:
2) Pre-2007 Sport/DL/Advanced divers : A further 45-60min lecture followed by a short theory assessment.
If you are currently training for Ocean or Sport diver you DO NOT need to attend these workshops.  So for everyone else, it requires either 1 or in most cases 2 evenings of your time.  The resulting qualification lies somewhere between the old basic & advanced Nitrox courses.
For those attending both parts, you will be qualified to dive Nitrox 32 & 36 for no-stop or decompression diving using nitrox tables or computers.
For pre-2007 Ocean divers, you will be qualified to use Nitrox 32 & 36 for additional safety for no-deco diving using air tables or air computers.
No in water time is required.  However, being almost free, when you successfully pass the theory assessment you will be presented with a Nitrox Diver qualification application form endorsed by your instructor.  If you wish (and it is optional), you can send the form together with £15 back to BSAC HQ who will supply you with a photo ID Nitrox card and logbook sticker.
Practically, most places selling nitrox will require to see your card – so ultimately this will cost you £15 if you want to use it, but you can make that decision yourself after attending the workshop (which is free).
Please let me know asap if you are interested, and we'll set some dates soon.  If anyone is interested in the Advanced Nitrox or Extended Range courses, also get in touch as there are some changes afoot for these courses.