by Tim Clouter.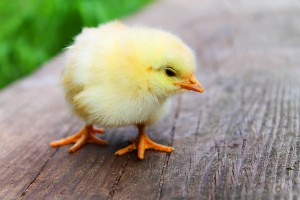 6th-9th April, 2007: For our first away trip of 2007 our core objective was to take advantage of the good weather (it was sunny calm, 10 degrees with 5m of vis!) and get as much diving in as is reasonably possible.
We had a lot of people coming down to dive, on some days more than we could fit in our 2 boats in one go, so diving was staggered in waves with as a general rule and following safe diving practice, the deeper dive first. As usual in Plymouth we based our diving around the Mount Batten Centre ( http://www.mount-batten-centre.com/ ) with its convenient supply of Air, Nitrox and other more exotic mixes.
In total a staggering 69 dives were made by 18 divers from 14 boat trips! For a good few this was their first dive at Plymouth. For one it included their first dive from a club boat. The vis was excellent and the sun shone every day.
The schedule looked like this:-
Friday 6th April
1. Scylla – Plymouth (9 divers, 40-49 minutes)
2: Mewstone – Plymouth (10 divers, 22 to 62 minutes)
Saturday 7th April
1: The Elk – Plymouth (5 divers, 27 to 52 minutes with most on Nitrox)
2: James Eagan Layne – Plymouth (4 divers, 31 to 46 minutes)
3: Mewstone – Plymouth (10 divers 34 to 66 minutes)
 Sunday 8th April
1: James Eagan Layne – Plymouth (10 divers 43 to 60 minutes)
2:Mewstone – Plymouth (10 divers 22 to 39 minutes)
 Monday 9th April
1: Scylla – Plymouth (9 divers 32 to 61 minutes)
2: Breakwater (outside) – Plymouth (2 divers 25 minutes)
Dives varied from 12 to 33 metres with most in the 15 to 25m range
The local pub which served excellent food and beer was within a short stroll from the friendly camp site – Venn Farm ( http://www.vennfarm.co.uk ) so all could enjoy a pint or two in the evening to unwind, talk about their days' adventures and plan the next days diving or, for the non-divers amongst us, plan their day trips. The frosty nights and the ice on the tents in the morning was a small price to pay. Brrrr!
Special thanks to Rob Boyes for towing and all his hard work making sure the boats were ready for action. Also thanks to all who turned up and supported the weekend. I for one thoroughly enjoyed it.
There was almost a carnival atmosphere at the boat washing last night, which was also the best attended one I can ever remember.
Hopefully dive logs and accounts will follow in a day or so, but I've got to unpack my car and wash my dive kit first 🙁