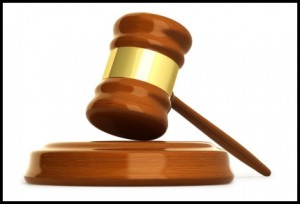 6th November, 2017 : The club AGM was held at BAWA this evening.
Our Chairman, Pete reviewed the year past where once again the club was doing a good mixture of UK and also foreign diving with excursions to Porthkerris, the Isle of Man and Indonesia among others. Recruitment and training were going well and an attendance at the South Gloucestershire Show seemed to have paid off. Thanks were given to Tim, Sue and Chris H for training with mention being made of the latest recruit into their ranks of Abhi as Open Water Instructor (stealing a little of the Diving Officers thunder!)
Our Diving Officer, Tim provided a very comprehensive review of the years diving with an increase in the total number of dives of 14% over the previous year. Trip highlights were a return to the Isle of Man (always a blast) the Top Gun Winter Warmer (likewise) the Portland trip on Scimitar & Indonesia. Congratulations were provided to Kevin & Abhi for qualifying as Dive Leader, Abhi as Open Water Instructor , Colin as Sports Diver, Chris L. for being on the cusp of Dive Leader and the many other trainees currently under our wing. Congratulations also to John C on achieving 500+ dives and coming 2nd in the 'most dives' trophy, pipped at the post by Tim. Sue R meanwhile took the award for Top Female Diver.
Our Treasurer, Neil, presented the accounts, which were discussed & accepted
The existing committee then stood down & the 2018 Committee was duly elected.
There then followed a raffle & a discussion on the plans for the coming year, including a potential 2nd attendance at the South Gloucestershire Show (SGS), possible attendance at Thornbury carnival, boat storage options etc. all helped along by the proximity to the BAWA bar. The 2017 AGM was then formally brought to a close.
Bristol Aerospace BSAC – 2018 Committee (Honorary President:Bob Abbott)

Chairman
Peter Davies
Secretary
Chris Lewis
Diving Officer
Sue Rosser
Training Officer
Tim Clouter
Treasurer
Neil Brent
Boat Care Officer
Rob Boyes
Equipment Officer
John Clayton
Membership Secretary
Bob Abbott
Social Secretary
Claire Burton