by Duncan.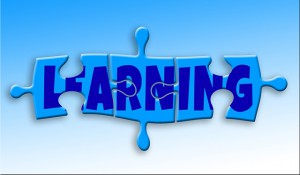 1st February, 2007: Here are the proposed dates for lectures so far – I have started with evening sessions (Tuesday & Thursdays) and think that we could get 2 lectures covered per session.
This is using an estimate of 1 hour per lecture with a small breather in between. If they take longer then so be it we will just have to reschedule the second lecture.
Proposed times 7.00pm – 10.30pm.
Tue Feb 27th   ST1 – Sport Diving, ST2 –  Diver Rescue
Tue Mar 6th    OT1 – Ocean Diver Training, OT2 – Diving Equipment & 

Diving Signals

Tue 27th Mar   OT4 – Planning to go diving, OT3 – The Body & Effects of 

Diving

Thurs Apr 12th ST5 – Air Planning & Systems, ST6 – Going diving
Thurs Apr 19th OT5 – Going Diving, OT6 – What Happens If..?
Thurs Apr 26th         Spare evening for catch up if necessary
As you can see I have alternated the Ocean & Sport lectures. Once we know how many people we have for each we will arrange venues and lecturers.
Looking at my records I have the following people who need these lectures:
OT1 – Adrian, Nigel, Nicholas, Tony, Andrew
OT2/3/5/6 – David, Adrian, Nigel, Nicholas
OT4 –  David, Adrian, Nigel, Nicholas, Laurence, Mary, Cecilia, Tony, Andrew, Duncan
ST1/2/3/4/5/6 – John, Gerri, Richard, Laurence, Mary, Cecilia
Apologies for anyone I have missed please let me know.
Please contact me back if you will be able to make these dates – depending on numbers we will chose the venue and instructor. (At the moment I am assuming one of the participants / lecturers houses)
Talking of instructors I need volunteers! Sue and I are willing to give some of the lectures but we will need a qualified instructor to be present so these dates are dependant on one (or more) being available for each evening. Again please can you let me know.
I think that is all for the time being.