by Tim.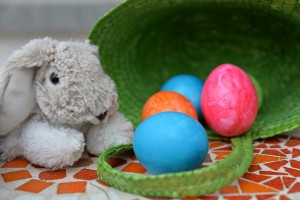 14th-17th April, 2006: We're now all back from a very enjoyable Easter Bank Holiday weekend diving out of Plymouth. This is the clubs' first away weekend of 2006 and marks the official start of the UK dive season.
It was too late tonight to deal with the boats so they have just been put away unwashed. Can I please therefore ask all who dived over the weekend to make the effort to meet up at the boat shed tomorrow (Tuesday) evening at 7:30 so we can wash down the boats, trailers and associated equipment. Afterwards we can nip into a local for a quick debrief. Recommendations for a suitable venue from those who know the area please.
The weather and sea conditions were much more favourable than were experienced last year. The visibility in particular was at times stunning. However it was particularly cold this year which (with a few notable rufty-tufty exceptions) curtailed the dive times.
Thanks to all our club members who supported this weekend by attending but my special thanks in particular go to:
Jo for booking the camp site.
Bob for getting the boats ready.
Rob for towing the Alpha (and Hazel & family for being so understanding)
The Easter Bunny who paid a surprise visit and left Easter Eggs in all our tents.
Paul for master-minding the dive planning and making me such delicious bacon AND EGG (please note Jon H) butties for breakfast.
The diving was as follows:
Friday:
Mewstone Ledges
The Breakwater – Outside, west end
Saturday:
Eddystone reef.
Sunday:
Scylla
James Egan Layne
Monday:
Hilsea Point
Mewstone Ledges
In all 14 members attended and we between us completed a total of 39 dives. I believe all who came enjoyed their diving, and in particular three members who had their first ever dive on the Eddystone reef. There were quite a few notable exceptions who weren't there this year, but I hope we will see you at a dive soon.
We had hoped to get two of our new starters in for their first dive from the shore at Thurlston, but after a lot of soul searching decided the conditions were not appropriate for a first dive and unfortunately we had to stand them down. I know they were both very disappointed but we will get them in soon once the sea warms up a bit.
Once again, if you were with us on the weekend then I hope to see you at the boatshed tomorrow at 7:30pm and afterwards in a local for a quick debrief.
Happy Diving,