by Sue.
Saturday the 14th / Sunday 15th May:  Mary, Laurence and I attended the popular Seasearch Observer Course at Portland, Dorset.  We had been looking forward to taking part in a Seasearch Observer course for quite some time and we weren't disappointed.  There were about 20 people on the course with us.
The weekend comprised a day in the classroom and a day completing two Seasearch dives. The day in the classroom was spent learning how to record what we see under the water with the following day putting our newly-acquired skills to the test.
The purpose of Seasearch is to record what is underwater so we can learn more and follow our own interests in marine life, and also to collect much needed data to help protect the marine environment.  The information collected is used by, for instance, government bodies responsible for deciding on the Marine Protected Zones around our shores.  And the best thing is that any dive can be a Seasearch dive.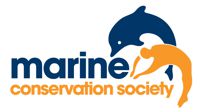 On Sunday morning the three of us joined the rest of the divers at the car park by the Hotel Aqua and we all got into a large RIB run by Dive Beyond, (http://www.divebeyond.co.uk/) based next to the hotel.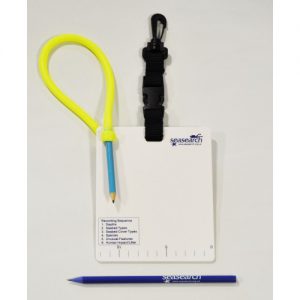 It was a lovely sunny morning and we quickly motored round to the Dredger in Balaclava Bay where we jumped in with our slates, ready to record what we saw.  We didn't move very far at all and had a very enjoyable time writing down what we saw even though the viz was very poor and our slates kept getting covered in sandy silt which needed wiping away when we needed to write something down.  The second dive was also near to the Dredger and in spite of the poor viz we saw plenty of life and Mary found nudibranchs, one of which was a baby so I have no idea how she managed to see it!
Then came the 'fun' of recording the GPS positions, and creating a sketch, with directions and distances and depths along with either general names of the marine life or else the full proper name (in latin preferably) of the creatures we saw.  Everyone was very friendly and we all had a most rewarding weekend.  I would recommend it to everyone.  We were encouraged to use cameras too, so I am going to practice with mine now with new motivation to get my 'white balance' perfect.
Here is a You Tube video to give an idea of what a Seasearch dive is like although the sound quality isn't too good.

If you want to find out more then check out the seasearch web site or their facebook pages where they have a strong presence with a public group,an Identifications group as well as regional groups for Dorset, Northwest England, south and west Wales, East and Ireland.