Its' been over 2 years since I last looked at SCUBA books so time for an update on recent acquisitions in this area.
Before that if you haven't read the original article from February 2016 then it might be worth taking a look. I've just reread it & the opinions expressed then still hold true today, check it out here
OK, on with the show. I'm going to highlight only the books I recommend rather than bad-mouth other offerings as I am by no means an expert in this field & these are merely my thoughts.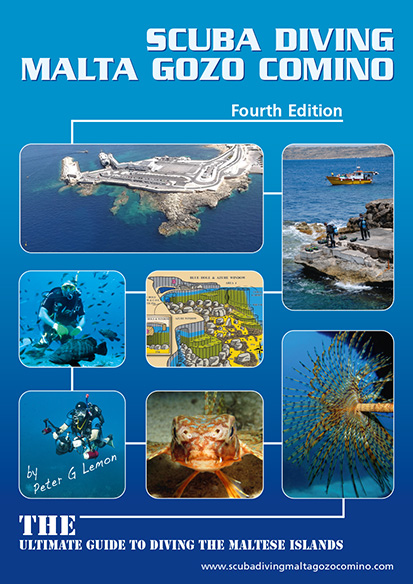 SCUBA Diving Malta Gozo Comino – Peter G. Lemon (4th edition, 2017). 224pp. Planning my first 'official' overseas diving holiday I wanted something to give me some understanding of what to expect & this more than delivers! I have to say that this is probably the best book I have purchased in the last 2 1/2 years.  Peter Lemon has lived & dived in Malta since 1983 & his love & experience for the Maltese dive sites shows through. The book is large format paperback with clear descriptions of all the dives at the sites around the islands & some brilliant diagrams of exactly what you can expect to see along with recommended routes. This is THE book to buy if you're off to Malta.
You can pick this one up via the usual outlets or alternatively from Peter Lemons' site (www.scubadivingmaltagozocomino.com) where he will inscribe it for you personally. Around £20 (and worth every penny!)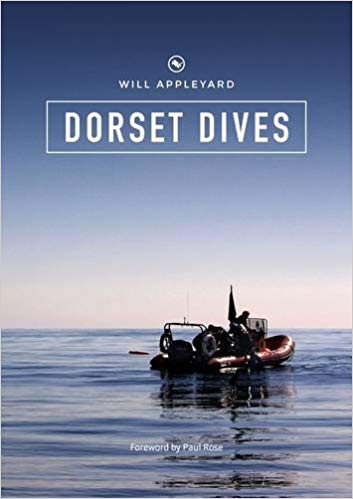 Dorset Dives – Will Appleyard (2014) 248pp. Will Appleyards' previous book, 'Discover UK Diving' published back in 2010 focused on UK dives across the south coast (well recommended) while this one zeroes in on 50 Dorset sites, many of them very well know to UK divers.
The book is well illustrated (pretty much colour throughout) with many full page shots that well represent each of the dives (above & below the water) while the style is lightweight & chatty but informative with up to date advice on getting there, depth, highlights, sketches & even suggestions for when a dive is blown out – it happens!  Nicely presented this is one to pack in the kit bag for your next trip!
Available at the usual stockists, around £15
Top 100 british shore dives – Anita Sherwood (2017). 128pp. An A5 size reference, this revision of the 2009 edition (that won the Diver award for Publication of the Year) is very welcome. Anita's articles in Diver magazine are often a highlight of the issue and her enthusiasm for the subject shines through. Divers will recognize many favourites in the entries from all over the UK (except Northern Ireland) and there's plenty of useful (and now up to date) information both describing the dive as well as how to get there, places to stay, eat & get air (very useful in these days of less dive shops), currents, hazards and a map of the location. If I had one criticism it is that the maps are printed far too small. Usefully the book also contains a sea life identification guide of 250 species at the back so you'll know what you've seen, Anita has also recently published 'Dive Weekends in South West England' which is likely also worth a look.
Available at the usual stockists & from the publishers at britishshoredives.co.uk, around £15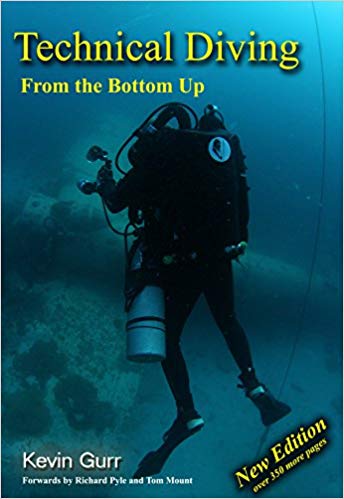 Technical Diving From The Bottom Up – Kevin Gurr (2010). 436pp. Originally published in 2004 & long out of print this revised version almost doubles the content of the previous edition surely making iit a bible for the technical (& potential technical) diver. Tha large format paperback pages are packed with every piece of information you could possibly want to know about every aspect of diving from selection of equipment (and extensive discussion of the pros & cons of the options in each area), configuration and maintenance to in-depth discussions of decompression formulas, gases & their effect on the human body on to rebreathers and dive planning (and much much more). If anything I'd say the book is a little crowded & could have done with some tweaks to the layout for clarity but despite that its a treasure trove that you'll refer to again & again (I know I have).
For some reason only the original version seems available online. I picked my revised copy up from the Vobster Quay dive shop – might be worth a go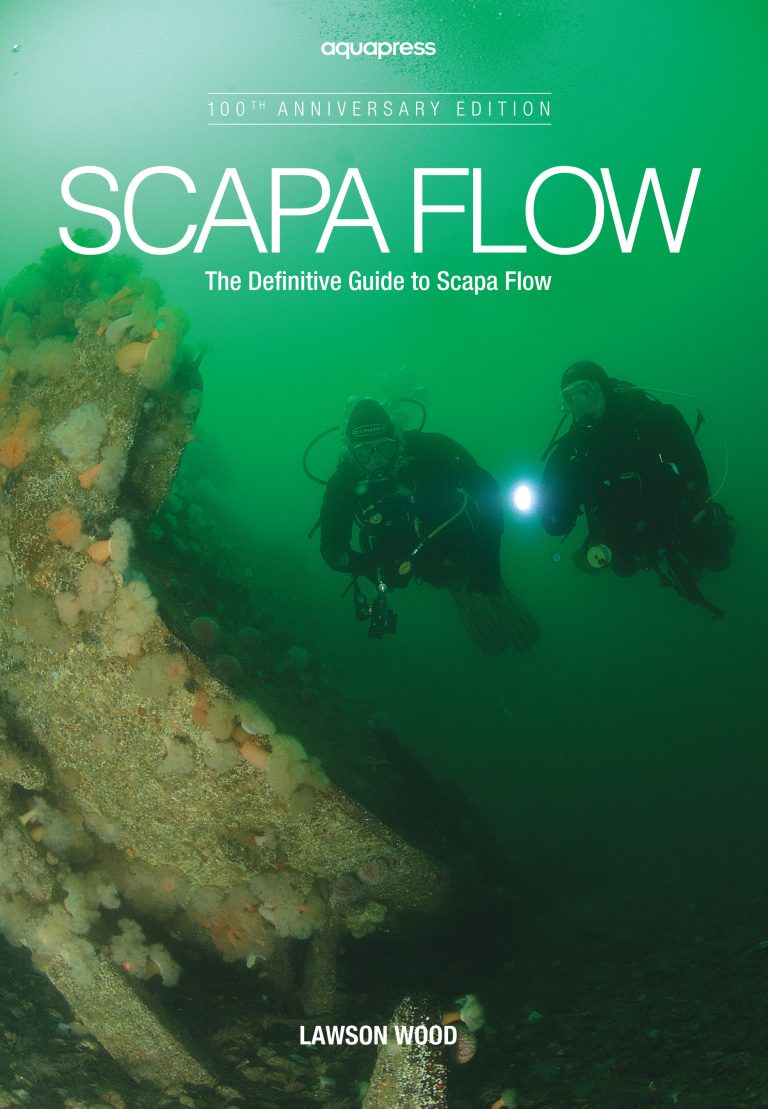 Scapa Flow Dive Guide – Lawson Wood (2008). 176pp.Now available in a new (Scapa Flow 100th Anniversary) edition this is an indispensable book if you're planning a trip to Scapa Flow with its in-depth detailed descriptions of every dive, or even if you're not but are interested in what its' all about: there's extensive coverage of the Orkney islands history.  The author, Lawson Wood is a well respected author of more than 50 diving books and his knowledge & love for the subject shines through.
I visited Scapa Flow a couple of years ago & this was my 'go to' book to get an understanding of the background & significance of each dive as well as what to expect & look for when I was down there. The photographs of the wrecks themselves & the accompanying wildlife are an honest representation of what you will find.
The revised version includes more wreck details & photographs & a completely new section on aeroplane wrecks.
Available at the usual stockists & also direct from aquapress at https://www.aquapress.co.uk/product/scapa-flow/ for £25
Well that's it for now, when I have enough for another visit we'll return for part III