by Tim.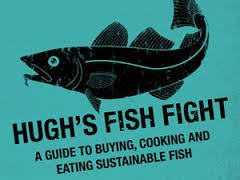 14th February, 2013 :Apologies if you are already a fish fighter and received your own copy of this.
Dear Fish Fighters,
The new series of Hugh's Fish Fight will start on Channel 4 this week and, we will be launching the brand new Save Our Seas campaign, fighting to safeguard our seas by creating more Marine Protected Areas.
After such a big success with the discards campaign, our mission this time round is to ensure that our Government takes urgent action to create a network of new Marine Conservation Zones around the UK. These will protect vital marine habitats from the most damaging forms of fishing, and help to ensure a productive and sustainable future for British fishermen.
I hope you will be able to watch the shows, and feel moved to throw your support behind our new campaign. Even if you signed the discard petition last time – there are a number of ways you could help this this time. You can now Join the Fish Fight crew as a Deckhand! We'll set you simple tasks to carry out and by doing them you'll not only help the campaign but get promoted up the ranks to 'Skipper' and receive some special Fish Fight rewards along the way!
You can also let the Government know how much you care about marine protection by asking them to commit to creating 127 new Marine Conservation Zones.
Just by doing that, you will be actively campaigning alongside me and all our other Fish Fighters to save our seas, both here at home and all over the world.