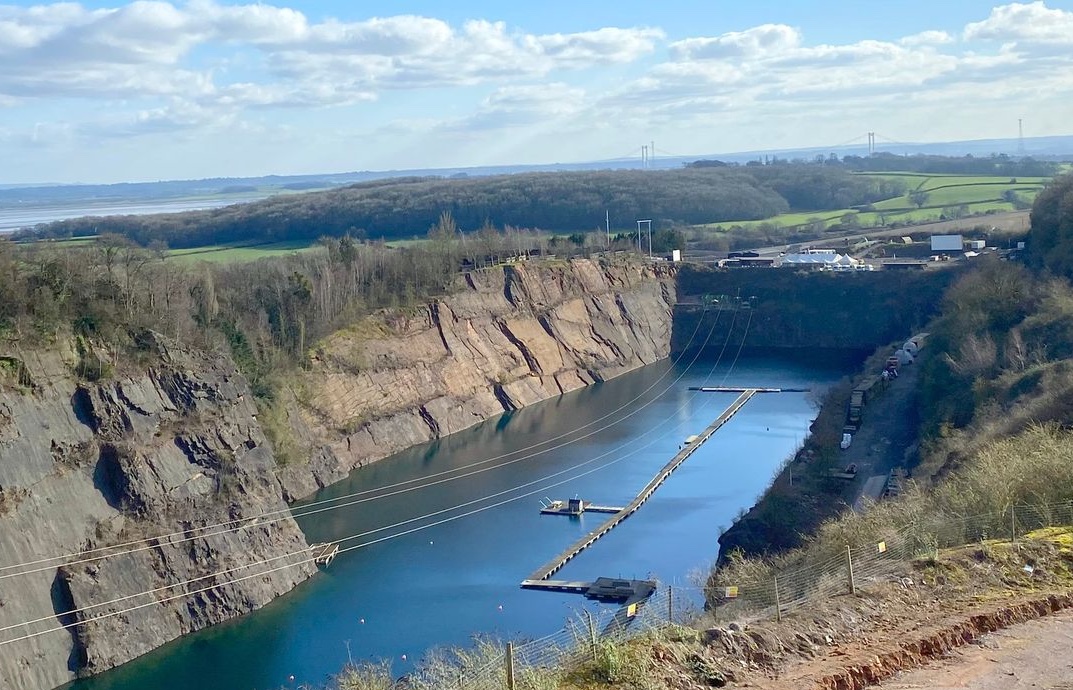 Just as things were starting to get back to a 'new normal' comes the sad news that the National Diving & Activity centre at Dayhouse quarry near Tidenham, Gloucestershire has closed its doors for good.
The diving centre opened in 2003 was very popular with technical & free divers due to depths of up to 80 metres and also with recreational divers for fun & training due to the large number of underwater attractions including a selection of landrovers, army vehicles and others.
The site offered extensive parking, a cafe/restaurant, heated changing rooms and air station. A core attraction for non-divers was the zip line and for some periods of the year an inflatable fun park.
No official reason has been stated for the closure but there has been mention of possible purchase by the MOD (who used the site for extensive training) or the possibility of building up to 700 homes around the site.
Other news from late last year mentions the possible development of Livox quarry nearby as a diving & holiday site – see here